TOUR - 1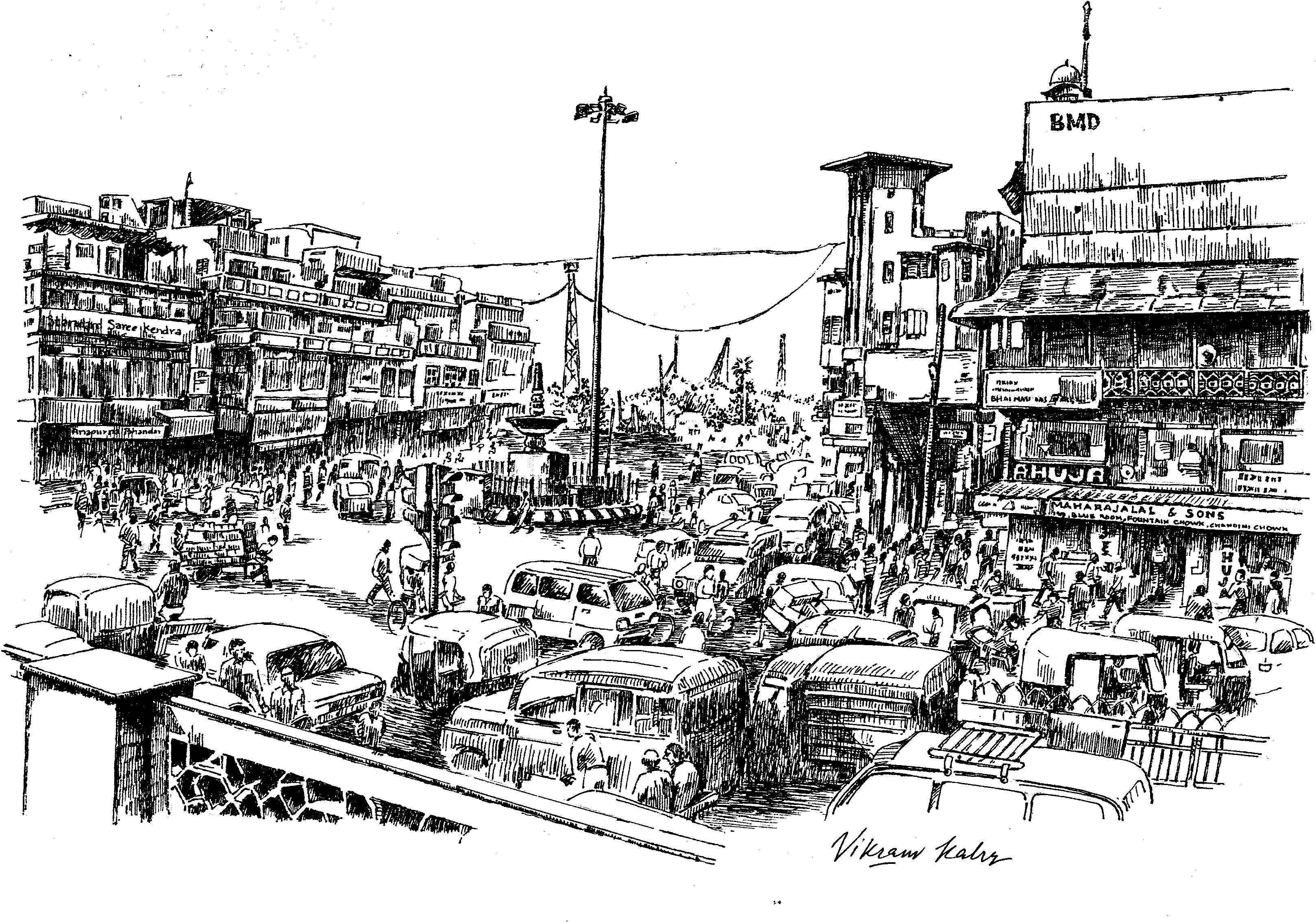 Chandini Chowk, Pen and Ink Drawing by Vikram Kalra
Shahjahanabad – A journey through Old Delhi
Explore the history of more than 350 year old city of Shahjahanabad (Old Delhi) built by the Mughal Emperor Shahjahan. The foundation of the city was laid in 1638.The interesting part of this tour is that the past and present exist together. The old Havelis or Mohallas which were houses in those years are now wholesale markets selling different things. There exclusive markets of spices, dryfurits, cloth, foot wear, wedding etc.
This tour/walk covers various buildings of historical importance starts from the Pre-Shahjahan period to the havelis Walking through the lanes and by-lanes of old delhi one comes across different Havelis of the Rich and famous people of that time, the colourful Bazars, Religious places of all faiths, the famous Jama Masjid, Hindu Temples, Sis Ganj Gurudwara and Churches.There are certain buildings of the British period in Old Delhi which came up during the Mughal Rule.
This tour is done by walking and partly through rickshaw ride.