TOUR - 5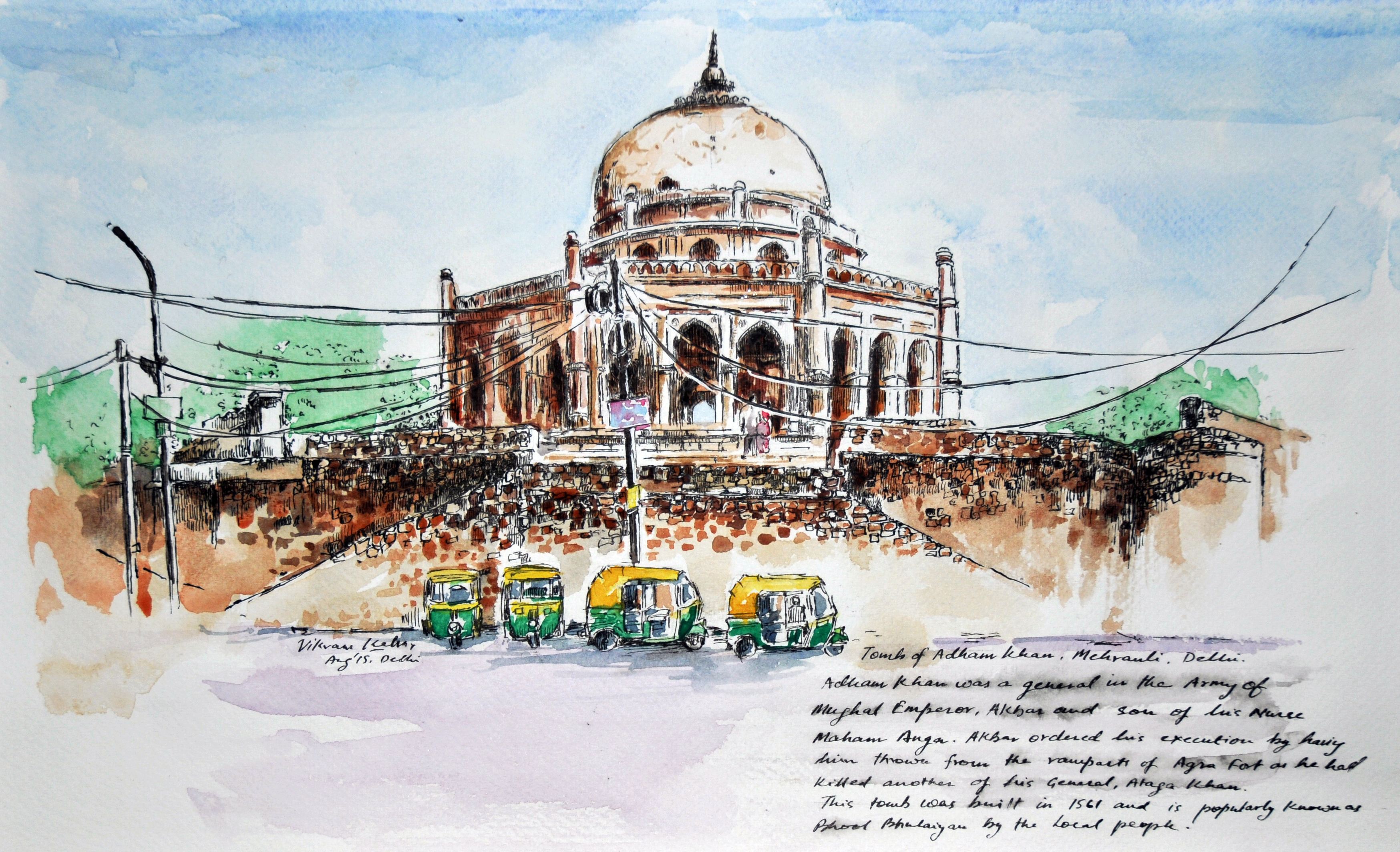 Qutub Minar, Pen and Ink Drawing by Vikram Kalra
Mehrauli Area and Qutub Minar
The Mehrauli area in the south of the present day Delhi is the oldest habitated area of Delhi. Besides the famous Qutub Minar, It is in this area that the first cities of Delhi, Lal Kot and Qila RaI Pithora existed. These cities were built by Hindu Rajput rulers, the Tomars and Chauhans. from the 7th century till 1192. Mehrauli has many monuments/ Tombs from different periods of Delhi Sultanate, Mughal Empire, and the British Raj. The area behind the Qutub Minar was a favourite with the British and Europeans who stayed in the North of Delhi near Kashmiri Gate area but would come to spend the week ends here. The last Mughal Emperor built the Zafar Mahal exists near the shrine of Qutb Shah Bhaktiar Kaki.
The area contains some of the step wells Gandhak ki Baoli and Rajon Ki Baoli which was a source of water to the people of Mehrauli. The Place where Qutub Complex exists today was built from the material accquired from demolishing the different temples which existed in that area..
This Tour is done through walking and partially through the vehicle.